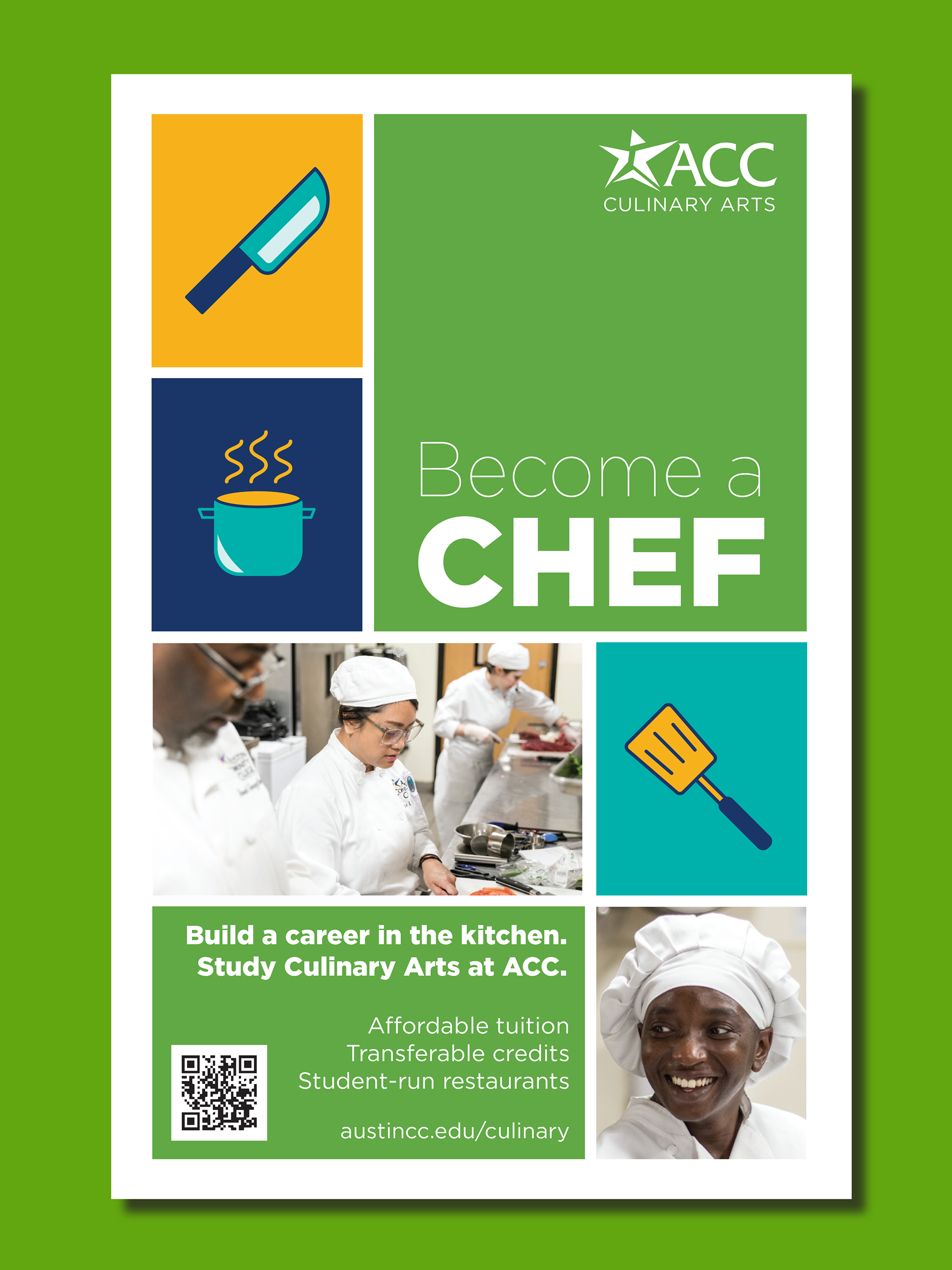 Posters created during my time as Graphic Design Specialist in Austin Community College's Marketing Department.
I worked with department heads and photographers to develop engaging and informative messaging for these posters.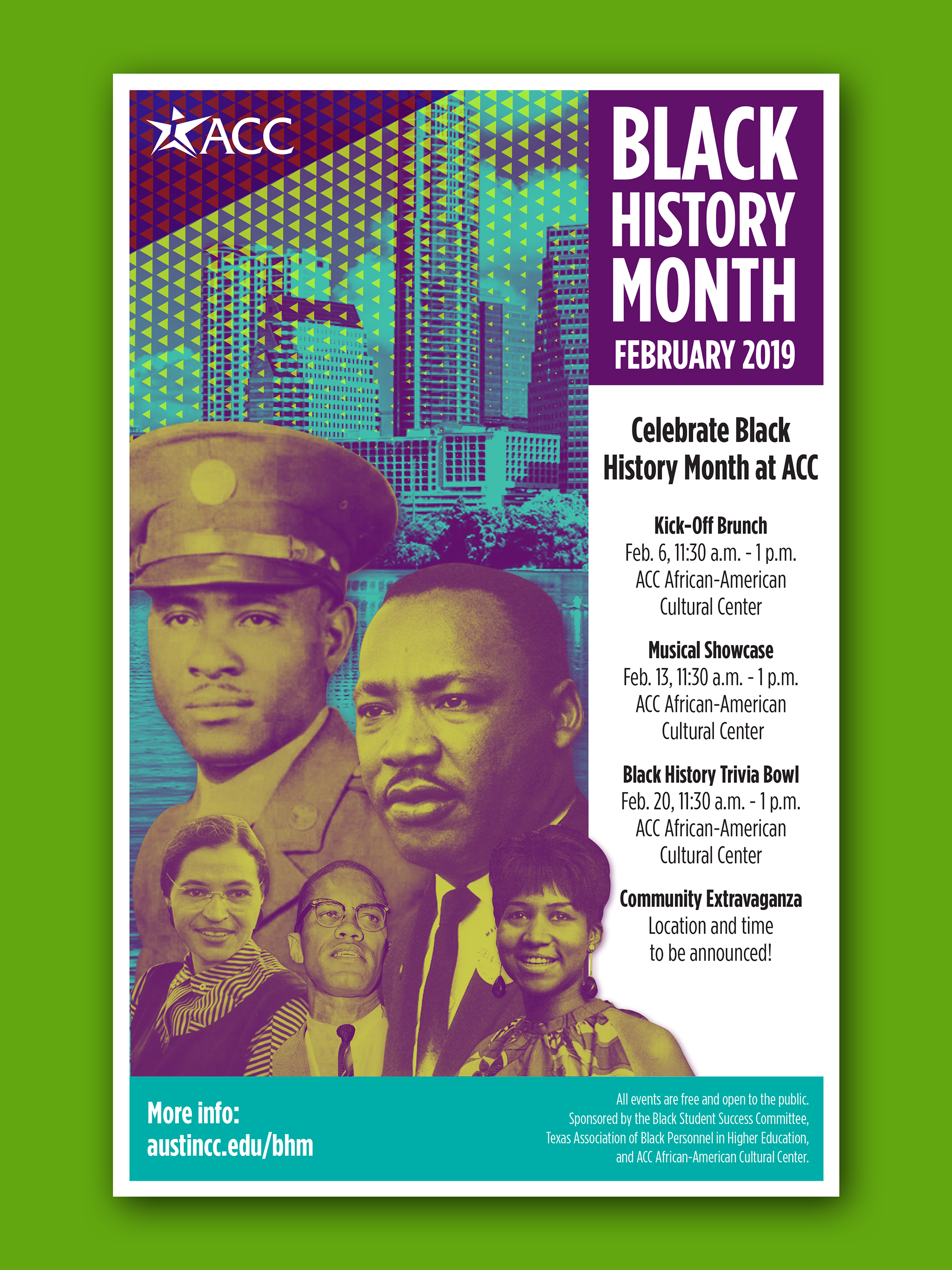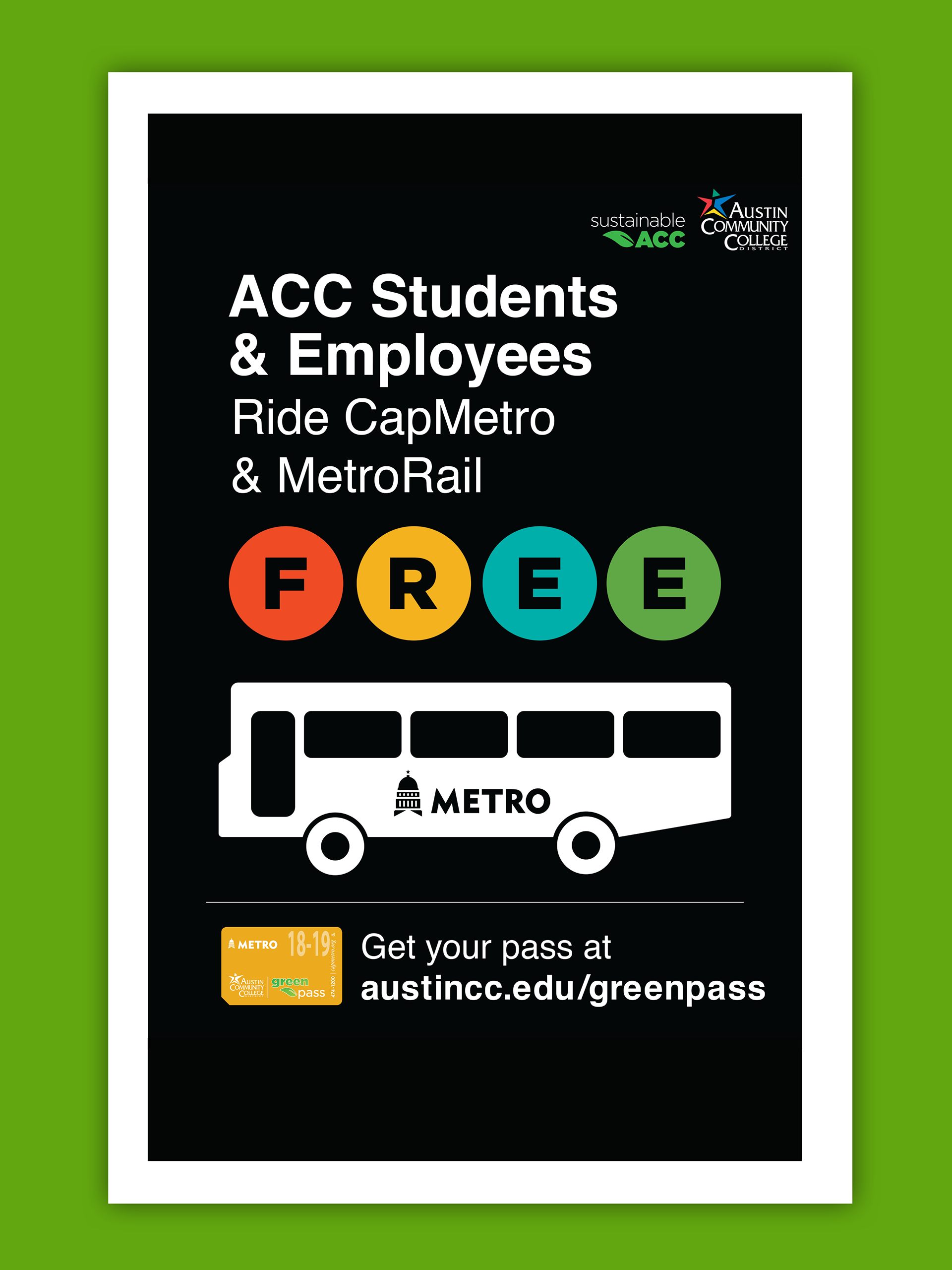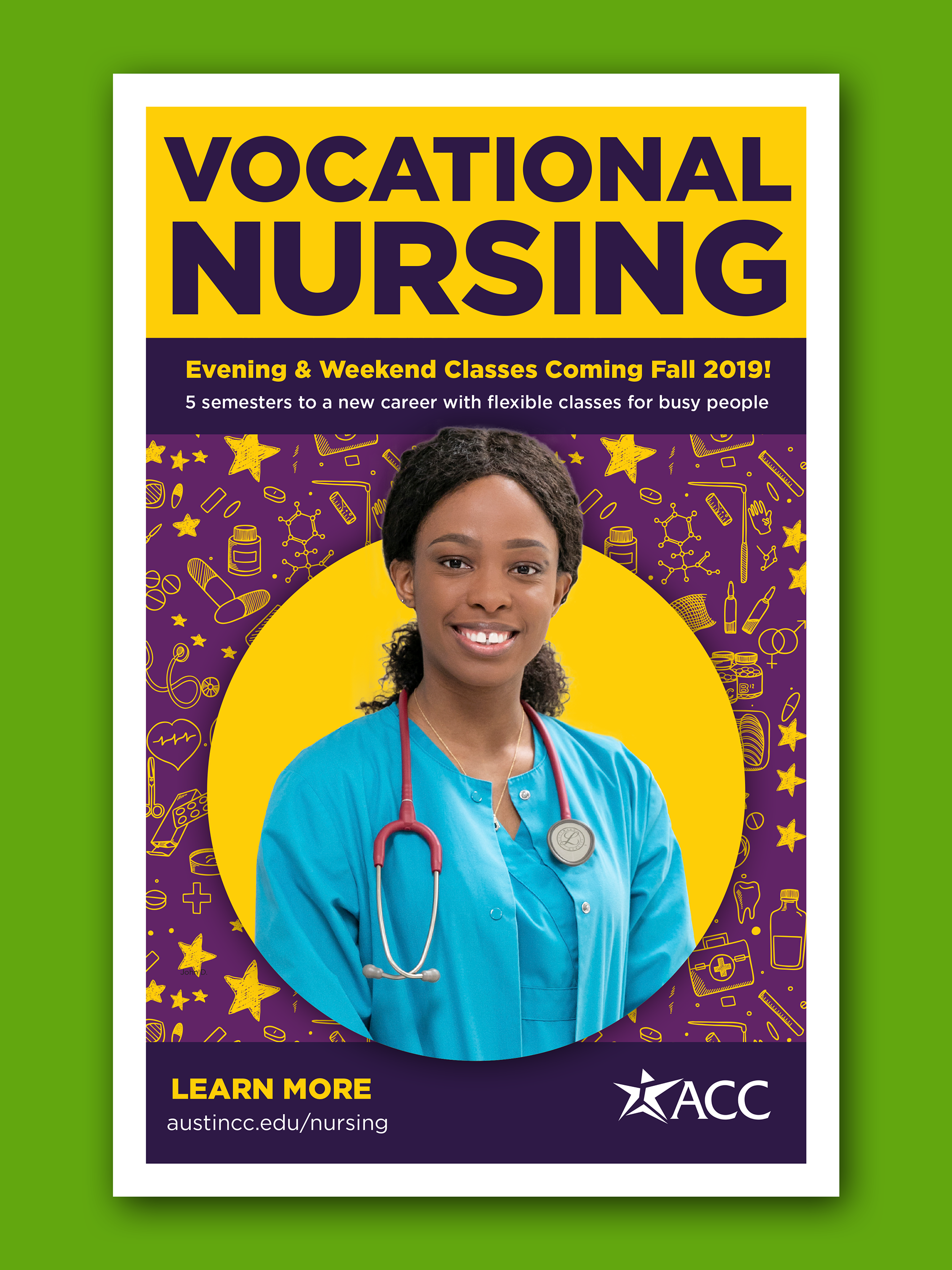 The map below was designed to show the various Austin Community College campus in Central Texas. 

Each icon on the map represents what that the campus is known for. 
This campus map is now included in a variety of brochures, bags, posters and web assets.